WELCOME TO CAPASSO LANDSCAPING
We're the CT landscape maintenance service that will make your property look its absolute best.
Your businesses surroundings give potential clients and customers a first impression whether it's good or bad. Are you giving the right one? We can improve your image and help you make a winning first impression.
Sometime's it's not enough to add seeds and water the lawn. Everything grows better in a fresh layer of topsoil. We also can add stone and mulch to areas that were beaten by harsh weather.
Capasso Landscaping, LLC will design, build and install any type of paver walkway, patio, fire-pit, or even a driveway - Whatever you can think of.
Healthy-looking trees are an asset for residential and commercial property owners. At Capasso Landscaping we professionally install and maintain trees, shrubs, and ornamental landscape specimens.
Serving New Haven County With Landscaping & Tree Removal
Serving commercial and residential property owners with landscaping in Connecticut since 2010
Capasso Landscaping, LLC is based in Woodbridge, Connecticut. We learned that customer service is important, too. We want our customers to be satisfied from the first time they talk to us to the day the work is done.
We are fully insured up to 2 million dollars for tree removal, landscaping and snow removal.
We focus heavily on the task at hand, but offer the customer the information they need to know about their property. We take the time to give your property the care it deserves and make it yours.
We are prepared to give your lawn or landscape a fresh new start, build your dreams, or maintain the green beauty you have already come to know and love. We want to earn your business and trust.
We're on time!
We get the job done correctly!
We create "yard envy."
We want to provide you with
the BEST price possible.
Capasso Landscaping is fully licensed in
Connecticut and meets all insurance
requirements.
Complete Property Maintenance
DESIGN - BUILD - MAINTAIN
WELCOME TO CAPASSO LANDSCAPING
WELCOME TO
CAPASSO LANDSCAPING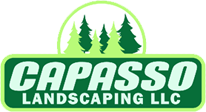 Complete Landscaping & Tree Services For CT (203) 430-1555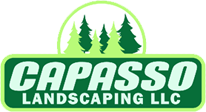 Complete Landscaping & Tree Services For CT (203) 430-1555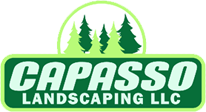 Complete Landscaping & Tree Services For CT (203) 430-1555
Complete Landscaping & Tree Services For CT (203) 430-1555